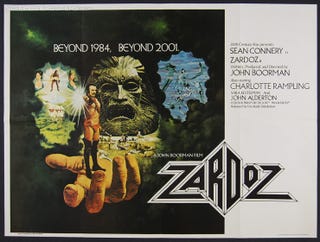 I was looking for some new stuff I had never seen. Things to track down and watch. Wiki lists can be good to find titles worth watching that you've never heard of. I don't often agree with Rolling Stone but they have a solid list. Some on my shelves.
http://en.wikipedia.org/wiki/List_of_s…
I checked the DVD shelves to see what I had that qualified. I found six for a marathon today. In progress. The Omega Man and Soylent Green started things off. Coming up is A Boy and His Dog, Rollerball, Dark Star, Death Race 2000. I am kind of weak in science fiction overall I notice after giving it the once over. Cult titles.